The University of the Virgin Islands has been designated as an Authorized Training Center by the American Heart Association (AHA), the nation's oldest and largest voluntary organization dedicated to fighting heart disease and stroke.  Through the UVICELL Center, the University will provide emergency life support courses to meet the needs of healthcare providers and the general public.
As an authorized provider of lifesaving skills courses to include Basic Life Support (BLS) courses in Adult Cardiopulmonary Resuscitation (CPR), Automated External Defibrillators (AED), and Infant CPR. Programs will be delivered according to AHA guidelines for initial and recertification emergency training.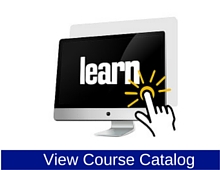 How do I register?
Step 1: Click on the "View Course Catalog" button.  
S

tep 2: Review courses under the American Heart Association (AHA) Catalog and select your desired course. 

S

tep 3: Select the section of the course you wish to enroll.  Be sure to review the course description and other pertinent information, then click "Add to Cart." 

Step 4: Proceed to checkout.  First-time users of the system must create a student account.  Returning students may simply log-in.  Passwords can be reset by visiting the Customer Login Page, then enter your login and security question information.  If you forgot your customer login information, please call (340) 693-1100 for assistance.

Step 5: Complete registration information and enter payment information.

Step 6: You will receive a confirmation email of your registration from cellinfo@uvi.edu.  If you don't receive the confirmation in your INBOX within 30 minutes, please check your SPAM or JUNK folder.