Certified Fundamentals Cook Certification (Beginner) 
The Certified Fundamentals Cook (CFC) is a 6-month certification program for beginners. The program combines hands-on learning and immersive industry experience using a learn-by-doing approach in the program's on-campus restaurant. The CFC program will provide the guidance and experience needed to work in a food-service setting under the direct supervision of a chef and culinary instructor. Gain the practical experience, knowledge, skills, and insight into the food-service occupation with the final goal of testing for and obtaining the American Culinary Federation Certification. Once you pass the certification exam, you'll receive the credential of being a Certified Fundamentals Cook (CFC) by the American Culinary Federation (ACF).
Higher certification levels may be offered based on your education and work experience.  
The Certified Fundamental Pastry Chef (CFPC) Certification option is also available.  If you meet the work and education criteria that match an ACF certification level above CFC, we'll work to match you with the appropriate certification at the time of the exam.  You will be required to pay the additional registration fee and the cost of the exam to achieve the desired certification. Once you meet the criteria for a higher level, the Program Manager will notify you of the next steps. 
**This program certifies students with the ACF Certified Fundamentals Cook (CFC) Certification. There is also an option to test for the Certified Fundamentals Pastry Chef (CFPC).  The CFPC requires no additional courses.  To achieve the CFPC certification, just pay an additional $450 which will cover your exam registration, costs, and supplies.
Program Dates -- Certified Fundamentals Cook
6-month program for Beginners 
August 22, 2022 - March 12, 2023 (dates subject to change) 
The program includes the following courses (some classes may be combined into one class):
1. Introduction to the Professional Kitchen
2. The Fundamentals of Sanitation
3. Protein Fabrication
4. Production Kitchen Skills
5. Culinary Nutrition
6. Vegetable Preparation
7. Sauces, Soups, and Dressings
8. Supervision in the Kitchen
9. Plate Designing and Finishing
10. Baking and Pastry/ Breakfast cookery Basics
11. Culinary Internship and Career Exploration 
Course Descriptions
CUL-100/300: Introduction to the Professional Kitchen and Protein Fabrication 
This lecture/lab course is designed to introduce the student to the culinary arts training program and to present and practice the key fundamentals required to be effective in a food production kitchen. The students will explore the proper terminology, usage, and safety of common kitchen equipment. The students will perform station set-up and breakdown while developing learning about foundational cooking techniques. Overall kitchen workflow will be discussed along with the correct procedures to accurately weigh and measure ingredients.
CUL 100/300
Block 1: August 22 - October 10, 2022
Classes are scheduled to begin on Monday, August 22, 2022
Mondays 9:30 am - 12:30 pm or 
Mondays 5:30 pm - 8:30 pm 
CUL-200: The Fundamentals of Sanitation 
This course is designed to introduce the student to the occupational and educational requirements of food service safety and sanitation. The student will explore personal hygiene and general kitchen safety.

CUL-200
Block 1: Thursday, August 25 - October 13, 2022
Thursdays 8:45 am - 11:45 am or 
Thursdays 5:15 pm - 8:15 pm 
CUL-400: Production Skills
This practical course is an introduction to the ABCs of a professional kitchen that covers the basics in knife skills, proper cooking techniques, and equipment usage, as well as how to mise en place a station to accomplish food production. 

CUL-400
Block 1: Tuesday, August 23 - October 11, 2022 
Tuesdays 8:30 am - 11:30 am or
Tuesdays 5:30 pm - 8:30 pm 
Block 2: October 17 - December 16, 2022 (CUL 500-800) 
Block 3: December 19, 2022 - March 13, 2023 (CUL 900, BakBr101, Internship) 
Course Information 
Tuition: $3000 Limited Time Offer (for the entire 6-month session; fee includes supply kit)
Registration Deadline: August 12, 2022 (entire tuition due upon registration)  

Program Requirements
Must be at least 16 years old

Provide a valid government picture I.D. with the application

Submit current local health card

Submit vaccination card

Submit proof of completion of high school or equivalent program 
Note: Housing and Transportation are not provided for this program. Students MUST follow all COVID-19 protocols. 
Registration 
The Certified Fundamentals Cook consists of a series of courses. To apply for the entire program, click the "Apply Today" button.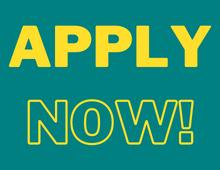 Help Wanted
Join our team!  We are currently hiring for the following positions: 
Lead Pastry Chef, Instructor (https://careers.uvi.edu/postings/5146) 

Chef de Cuisine, Instructor (https://careers.uvi.edu/postings/5145) 
For more information on the position or to apply, click the link next to the respective position.