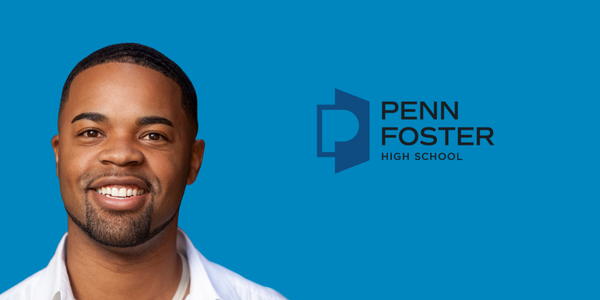 Whether you're a high school-aged student looking to finish your diploma online, a parent looking into at-home learning options for their student, or an adult who didn't have the opportunity to earn their diploma, we can help! Through Penn Foster's flexible, online classes, you can earn your accredited high school diploma on your schedule, from home.
The curriculum includes 16 core credits and 5 electives for a total of 21 credits. The core curriculum comprises English, math, social science, science, arts, and humanities as well as health and physical education courses. If you are transferring credits, your coursework may vary.  
Prerequisite: Students must complete the online Adult Basic Education Test (TABE).
How do I sign-up?
Step 1: Complete the online application: https://www.surveymonkey.com/r/PFZ2Y23. 
Step 2: Take the Test of Adult Basic Education (TABE).  You can take the exam at home on your own computer (see technical specifications below) or make arrangements to come into UVI CELL. 

Step 3: Your application will be reviewed.  If a

dmitted to the program, you will have access to the UVI CELL computer lab, tutors, and childcare services through the on-campus childcare centers while you work on your school assignments. 
Scholarships Available 
Currently, the program is free as students are only being admitted through funding made available by the Adult Education and Family Literacy Act (AEFLA).  AEFLA is the largest federal investment in adult education and literacy. The AEFLA program is authorized as Title II of the Workforce Innovation and Opportunity Act (WIOA) and is administered by the Office of Career, Technical, and Adult Education (OCTAE) at the U.S. Department of Education. 
*Stay tuned for more information as to when the program will be opened for a self-pay option.  
Program Length: 8-12 months 
Accreditation
The program is accredited by the Commission on Secondary Schools of the Middle States Association of Colleges and Schools.