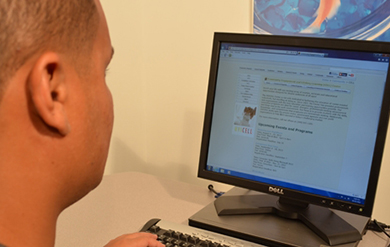 In this tough economy, competition is fierce and the customer service experience is usually one of the key factors consumers use in deciding where to spend their money. In response to concerns expressed by business owners and consumers about the level of customer service in the territory, the UVICELL Center will be launching a 4-part monthly customer service program.
The first course in the series "Customer Service Essentials" will be held from 9 am to 4 pm beginning November 18th and will run through November 22, 2013. Classes will be held on Monday, Wednesday and Friday at the UVICELL Center on the St. Thomas campus.
Participants will learn the importance of prompt responses, ensuring that customer's requirements are successfully met, barriers to service excellence, how to keep customers coming back, measuring service and much more.
As part of the certificate program, participants may elect to take one course or all four courses to achieve a Certificate in Customer Service Excellence. The other courses in the series are Resolving Customer Dilemmas (December), Delivering Effective Phone Service (January 2014) and Communication – Choosing the Best Script (February 2014).
For fees or more information on the Customer Service Certificate, call 693-1100 or visit UVICELL on-line at http://cell.uvi.edu.