Interactive and practical programs to optimize local and regional businesses.
Growing and optimizing a business means ensuring your employees have the knowledge, skills, and resources necessary to support your organization's vision and core functions. The Center for Excellence in Leadership and Learning (CELL)  can play a vital role in the success of your organization by developing interactive and practical programs to address your specific performance requirements, productivity goals, learning style, schedule, budget, organizational culture, and industry.
For more information, contact: 
UVI CELL   
Phone: 340-693-1100
Email: cell@uvi.edu
Customized Training
CELL can customize training to fit your organizational needs. Training can be conducted on-campus, at your site, or another location of your choice. We also offer blended learning solutions -- courses and programs that are delivered in flexible formats to help fit learning into people's busy lives and is a combination of in-class and electronic learning options. As part of our professional services, we can assess the needs of your employees and propose specific programs that will help your organization improve quality, customer service, and workplace skills.
Click the image below to view our course catalog.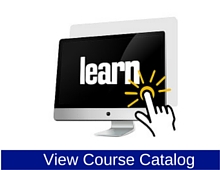 Event Management Services
Hosting an event can be easy when you let CELL handle the details. Whether your event is a conference, workshop, meeting or symposium, UVI-CELL offers a comprehensive range of professional services to plan and manage your event. From pre-conference concept to post-conference follow-up, our team can customize a package based on your specific needs and budget. That leaves you and your staff free to concentrate on the business at hand and leave the conference planning to the professionals.
Our services include: 
Planning & support 
Promotion & marketing support
Manage conference registration  
Issue certificates and CEUs
Manage exhibitor registration 
Coordinate catering and audiovisual needs
Provide on-site services 
Post-conference services
USVI small businesses seeking a proactive approach to safety and health have a great resource available to them. Safety in Paradise helps small businesses become OSHA compliant by helping them establish and maintain safe and healthy workplaces.