Enrich your life with our exciting array of courses, seminars and educational opportunities designed for diverse audiences of all ages! Whether you are a busy adult looking to advance your career, a parent seeking enrichment programs for your teenager or an organization with a desire to enhance the skills of your employees, CELL has something for you.
Since its inception in 2002, CELL has focused on providing the community with stimulating and innovative courses all with the aim of delivering the skills and knowledge needed to succeed. Classes are held days, evenings, weekends and online or a combination of both.
We welcome you to browse through our extensive array of in-class or explore over 500 online courses to find a course or program that will fit your needs.  
Spring 2014 Catalog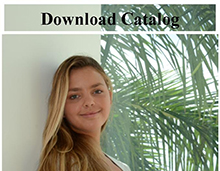 Quick Links