In honor of your contributions, UVI CELL has partnered with the VI Office of Veteran Affairs to ensure that members of the armed forces can have access to the support and services needed to explore continuing education opportunities.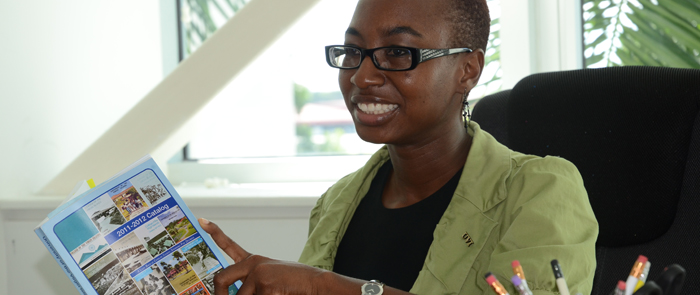 UVI CELL offers a wide array of programs to help you achieve your personal and career goals. Programs include:
In-class programs: whether you're looking for computer training, bookkeeping, real estate, or cake decorating courses, we welcome you to visit our upcoming courses page to get the latest information on our in-class programs.
Online Programs: with over 500 online courses to choose from, you can select the area and course that best fits your needs. Whether your focus is on healthcare, green energy, education, or business, we encourage you to explore our extensive array of online courses.
Best of all, our programs are FREE to VI Veterans so please take advantage of these educational opportunities. To register for any of our classes, follow the steps listed below to complete your application.

Getting Started
Visit the

Veterans Voucher Request

page.
Click the "Apply" button where you will be prompted to either login or create an account.
If you already have a UVI CELL account, enter your login information under "Customer Login."
If you don't have an account, select the "Create a New Customer Account" option, enter the required information, then login to your account.
Complete the Veterans Application Form and click "Continue" to submit the form.
Click "Submit your application."
If prompted, provide the additional student information, then click "Next."
Your application will be submitted and reviewed.
To simplify the application process, the Office of Veterans Affairs will also be notified of your submitted application.
Once approved, the Office of Veterans Affairs will submit the Approval Waiver directly to UVI CELL.
UVI CELL will then register you for the requested course.
For more information, contact:
Office of Veteran Affairs
St. Thomas: (340) 774-VETS (8387)
St. Croix: (340) 773-VETS (8387)
Email: info_va@va.vi.gov